Oct.12 2019, "the first 77 session of the China Educational Equipment Exhibition" was held in Qingdao City Expo International Exhibition Center , Aiostar invited exhibitors, booth number N2015 . With the rapid development of the Internet , big data, networking, artificial intelligence and other information technology is upending traditional mode of education and educational philosophy. The new education ecology of participation, interaction and sharing provides teachers and students with richer teaching resources and personalized learning platforms.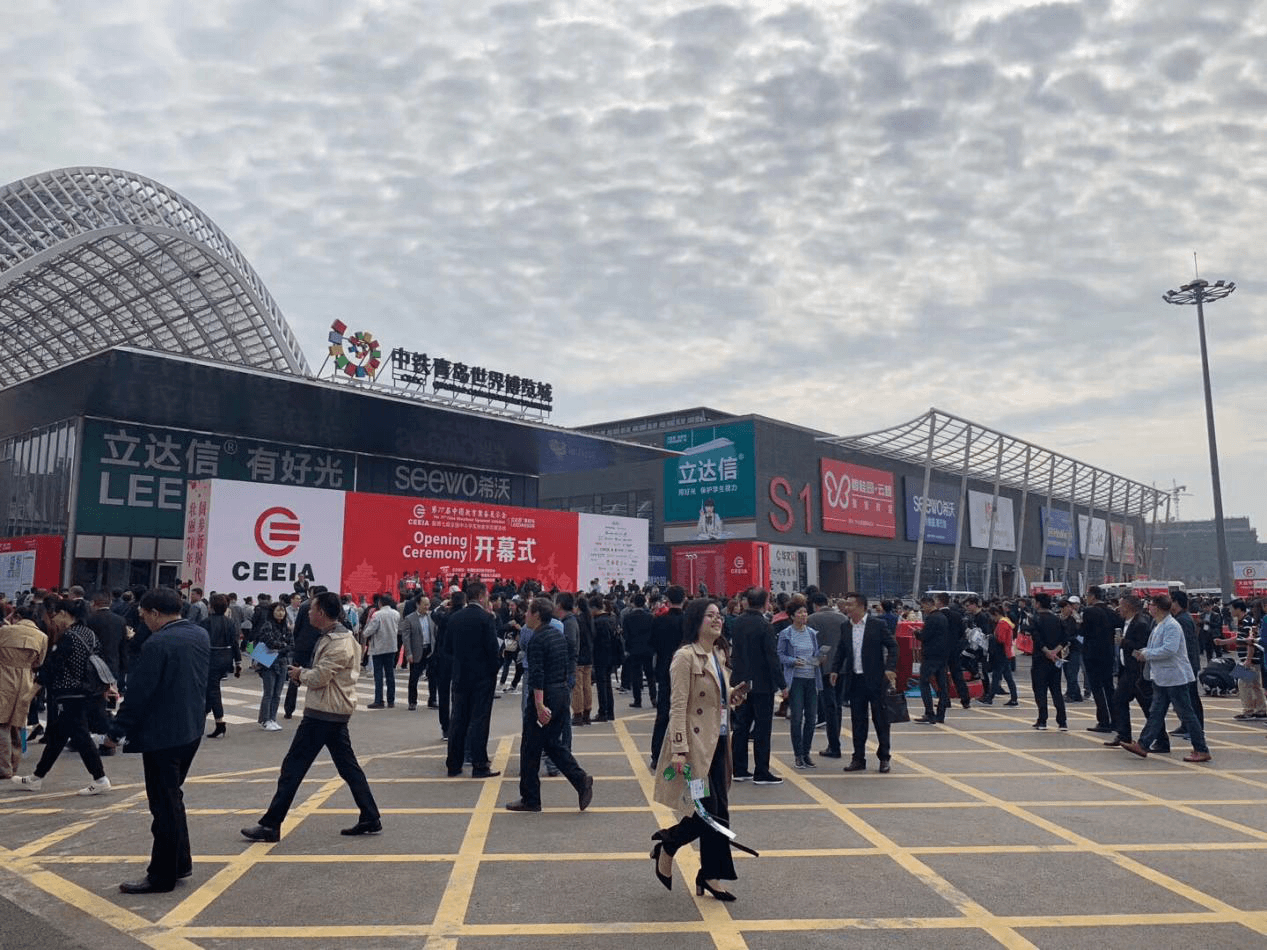 As the current educational information, intelligence is the key issue has been the national education sector, coupled with the traditional whiteboard OPS computer module for intelligent upgrade education is very necessary, in Aiostar - OPS R & D investment and the Computer Hardware With continuous improvement in products , Aiostar has developed a series of products for the education industry, including OPS computers, OPS-C computers, customized OPS-C computers, and Android OPS computers.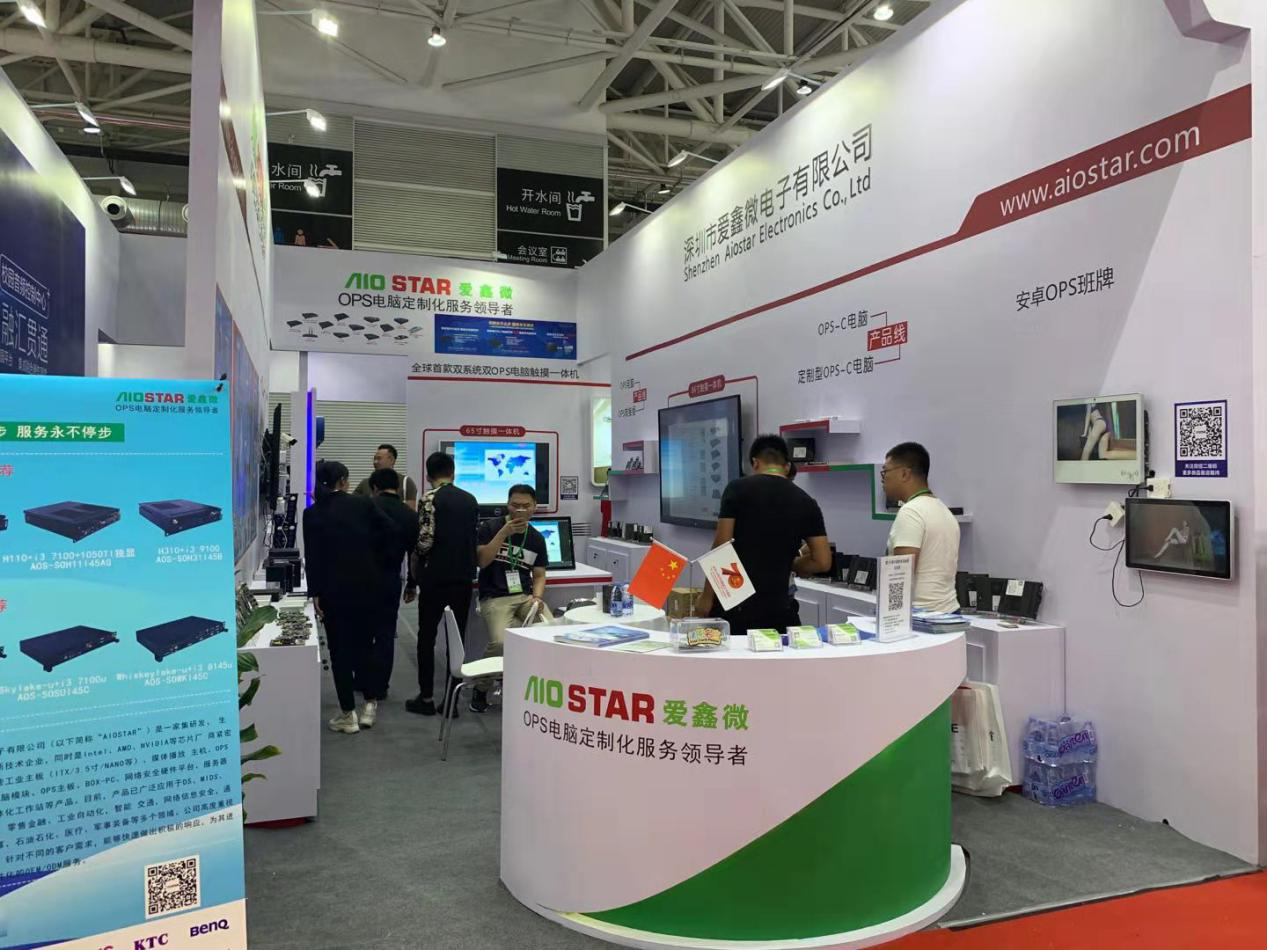 As an important enterprise in China's education informatization, a well-known brand in the field of intelligent interactive equipment , Aiostar has accumulated a lot of money in 2019 , and once again upgraded its products and services as a whole. The Educational Equipment Exhibition will, Aiostar display, including meeting one machine , intelligent interactive tablet, smart education series white one machine of ops computer intelligent interaction of hardware devices. Aiostar's smart classrooms and dual-teacher classrooms, which are specially developed for educational informatization, have attracted many visitors to watch.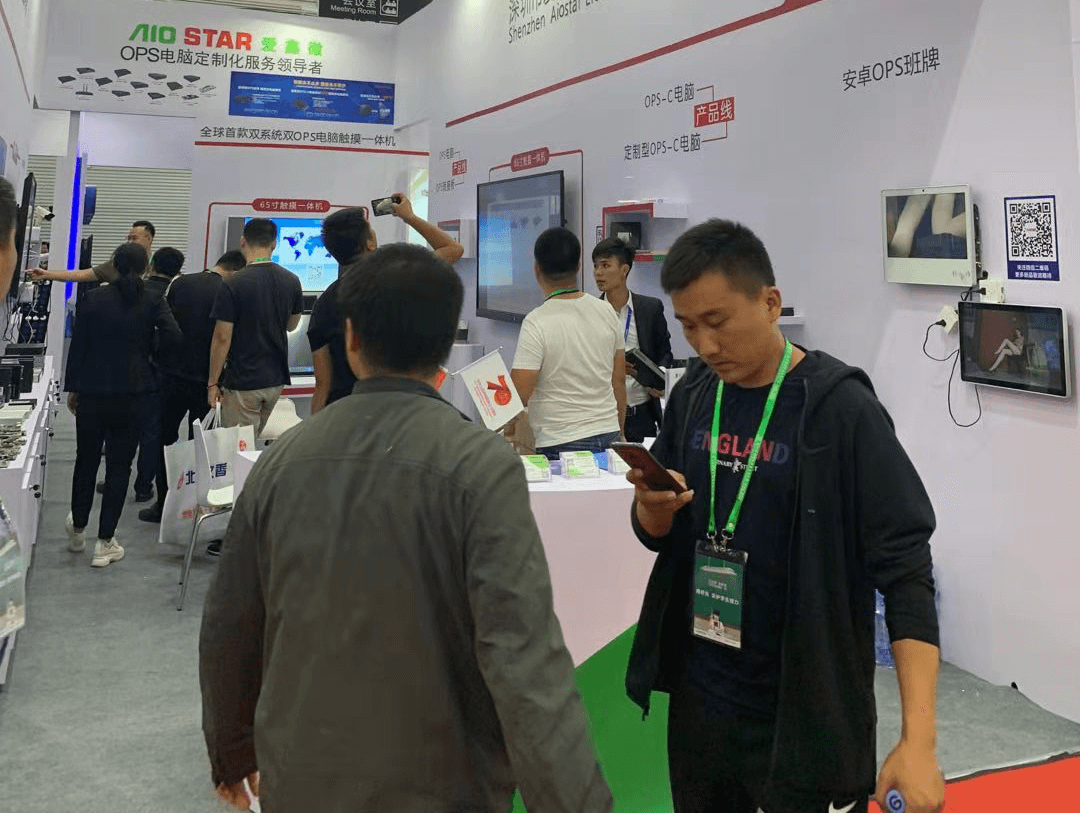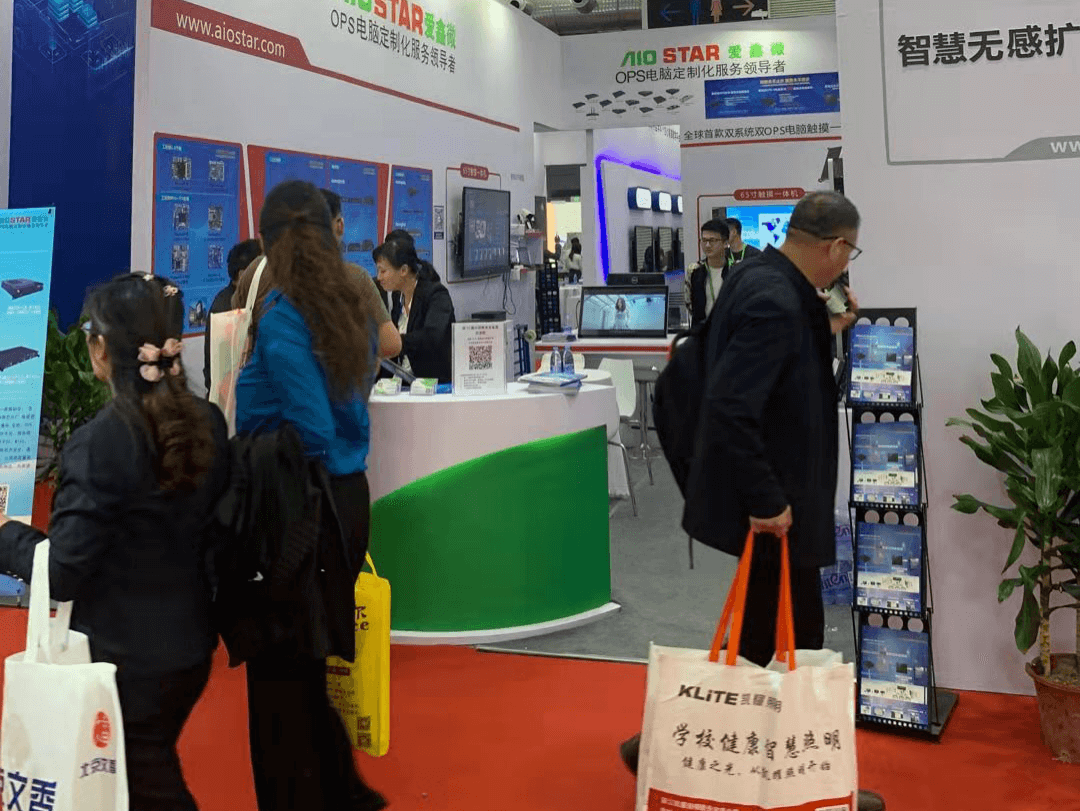 In this exhibition, Aiostar products ops computer has become the focus of many visitors. Show start soon, Aiostar booth will have a lot of viewers . At the same time , Aiostar also demonstrated a full range of industrial motherboard, industrial computer, playback terminal and other equipment solutions . Several of these products have received significant attention from the audience.
OPS computer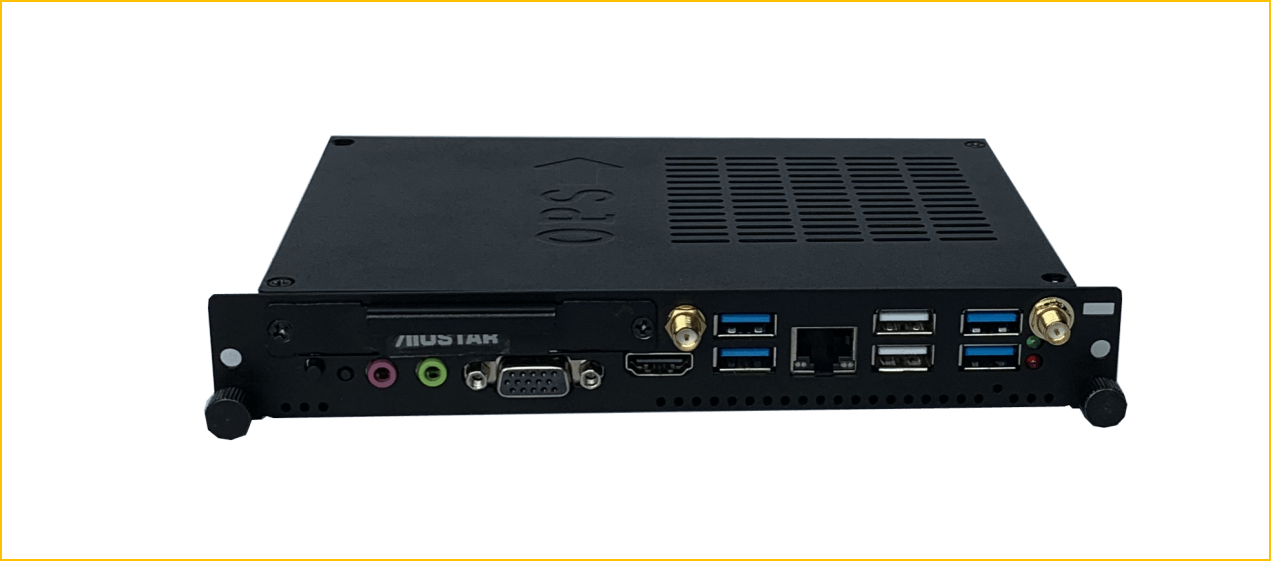 AOS-SOWKl45C uses lntl latest generation WhiskeyLake-u platform processor. The overall performance of the platform is 30% higher than that of the previous generation Skylake-u products. These make the AOS-SOWKl45C also have more powerful performance and polar power consumption. It uses an all-metal housing with a size of 180mm x 119mm x 30mm. As the core component of the electronic whiteboard, having strong performance is the key. AIOSTAR AOS-SOWKl45C uses WhiskeyLake-u SOC chipset, supports Intel's latest I3 8145U / I5 8265U / I7 8565U series, and features around 17W. Customers can purchase a suitable processor according to their needs use. SO-DIMM memory slot supports up to 32GB2 DDR4 memory, in addition to support the installation of 2.5-inch SATA III hard drive and MSATA II hard drive.
Features
Support holding Whiskey Lake the U-I3--814 . 5 the U-/ I5 8265U / 8565U the CPU I7
Support 6 groups of USB ( 4 groups of USB3.0 / 1 group of USB2.0 )
Support TYPE-C interface, TMP encryption, VPRO function
Support Gigabit Ethernet port, support HDMI + HDMI + DP asynchronous three display
Support 4K 60HZ extremely clear display
Support hard disk pluggable mode, easy to update
Support Wake on LAN, power on, watchdog, etc.
Products are CE FCC ROHS compliant
Size: 180MM * 119MM * 30MM
OPS-C computer

AOS-SOH31I41S6GE
Feature
Support CoffeeLake Core I3 8100 / I5 8400 / I7 9700 CPU
Support 4K Ultra HD playback (3840 * 2160)
Support NVIDIA GT730 / 1050M / 1050Ti / 1060/1070/2070 2G-6G discrete graphics
Support dual network three displays (HDMI + HDMI + DP)
Support 1 * RS232 six USB (4 * USB3.0 + 2 * USB2.0)
AOS-SOH31I41S6GE complies with the OPS-C computer standard. The casing is anodized to make the whole machine durable. Using a standard 80PIN JAE interface and matching the corresponding OPS-C display, a complete electronic whiteboard or display can be formed.
AOS-SOH31I41S6GE onboard Core i3 \ i5 \ i7 processor, built-in 2 Mini-PCIe, can support 3G / IR / Wi-Fi module expansion; meanwhile, it supports M.2 storage mode, supports up to PCIE X4 channels, and supports RJ45 network Port, 6 I / O ports on the front panel (2 x USB 2.0 \ 4 x USB 3.0) and other rich I / O interfaces, which can meet the needs of data conversion, network transmission, USB device operation, etc .; support three displays: HDMI, HDMI, DP It supports 3840x2160 resolution and can be used in campus education, academic seminars and training institutions that require high video transmission efficiency and clarity. The products are widely used in multimedia teaching systems, interactive teaching terminals, high-end electronic whiteboards, and standard touch all-in-one machines. The biggest feature of this machine is that it adopts NVIDA (GT730 / 1050M / 1050Ti / 1060/1070/2070/2080) 2G-6G independent display optional.

This is the key product of Aiostar at this exhibition, and has also received the attention of the majority of audiences. This is the world 's first AI chip conference system, the ARM chip Android OPS pluggable machine, and the latest Android motherboard RK3399PRO. Series and support vbyone, lvds point screen transfer small board bring new experience to everyone.
RK3399Pro is a low-power, high-performance processor for computing, personal mobile Internet devices, and other smart device applications. Based on the Big.LITTLE architecture, it integrates dual-core Cortex-A72 and four-core Cortex-A53 with a separate neon coprocessor. Rk3399 pro is an upgraded version of Rk3399. Added NPU and 2G running memory to the original performance of RK3399.
Feature
Support ARM ROCKCHIP SOC package RK3399Pro CPU
Support AI and face recognition (binocular, iris, etc.)
Support 2 groups of USB2.0, 2 groups of USB3.0
Support dual Gigabit Ethernet ports, support three displays (HDMI + HDMI + HDMI) optional
Support 4G, TF card expansion function, HDMI IN input function
Supports DDR4 6GB memory
Support local and remote conference functions such as whiteboard writing and wireless screen transfer
Support the latest Android 8.1 system
Support OPS and OPS-C structure size: 180 * 119 * 30MM or 180 * 195 * 42MM
Support 4K 60HZ extremely clear output (3840 * 2160)
With the rapid development of face recognition technology, the accuracy of algorithms has been continuously improved, and the security performance has also been improved. At the same time, the public can enjoy a more convenient life.
The face recognition snapshot system launched by Aiostar is a dedicated software and hardware product based on the core technology based on the face recognition algorithm and the face cloth control function. It is mainly used for identity recognition and combined with industry applications to solve the needs of traditional industries. Handwriting registration, credit card passing, ID card identification, and manual identification are used to solve the problem of identifying people. Due to the rapid popularity of video surveillance, many video surveillance applications urgently need a rapid identification technology to quickly confirm the identity of people, to achieve business logic processing, improve service levels, and intelligent early warning of abnormal conditions. Face recognition technology is undoubtedly the best choice. Fast face capture technology can be used to find faces in real time from surveillance video images and compare them with the face database in real time to achieve fast identity recognition.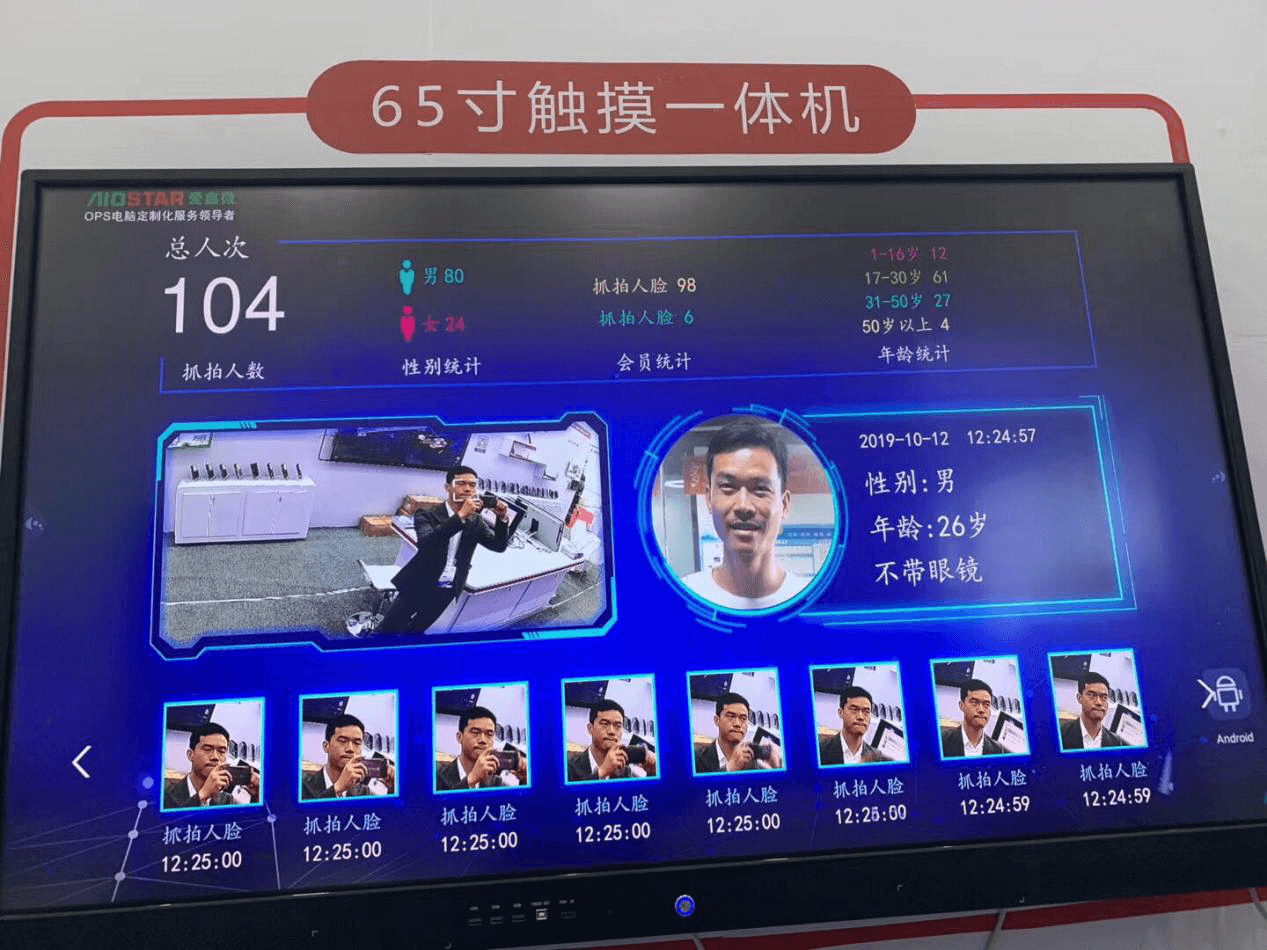 Aiostar has many years in the digital signage experience in the field, has made great achievements in the information and application integration. At present, Aiostar ops computer solutions have been implemented in many regions across the country, helping many schools to achieve intelligent campus upgrades, truly meeting the "intelligent" and "personalized" needs of teachers and students, and comprehensively improving school education Efficiency, and promote the rapid development of education informatization in China.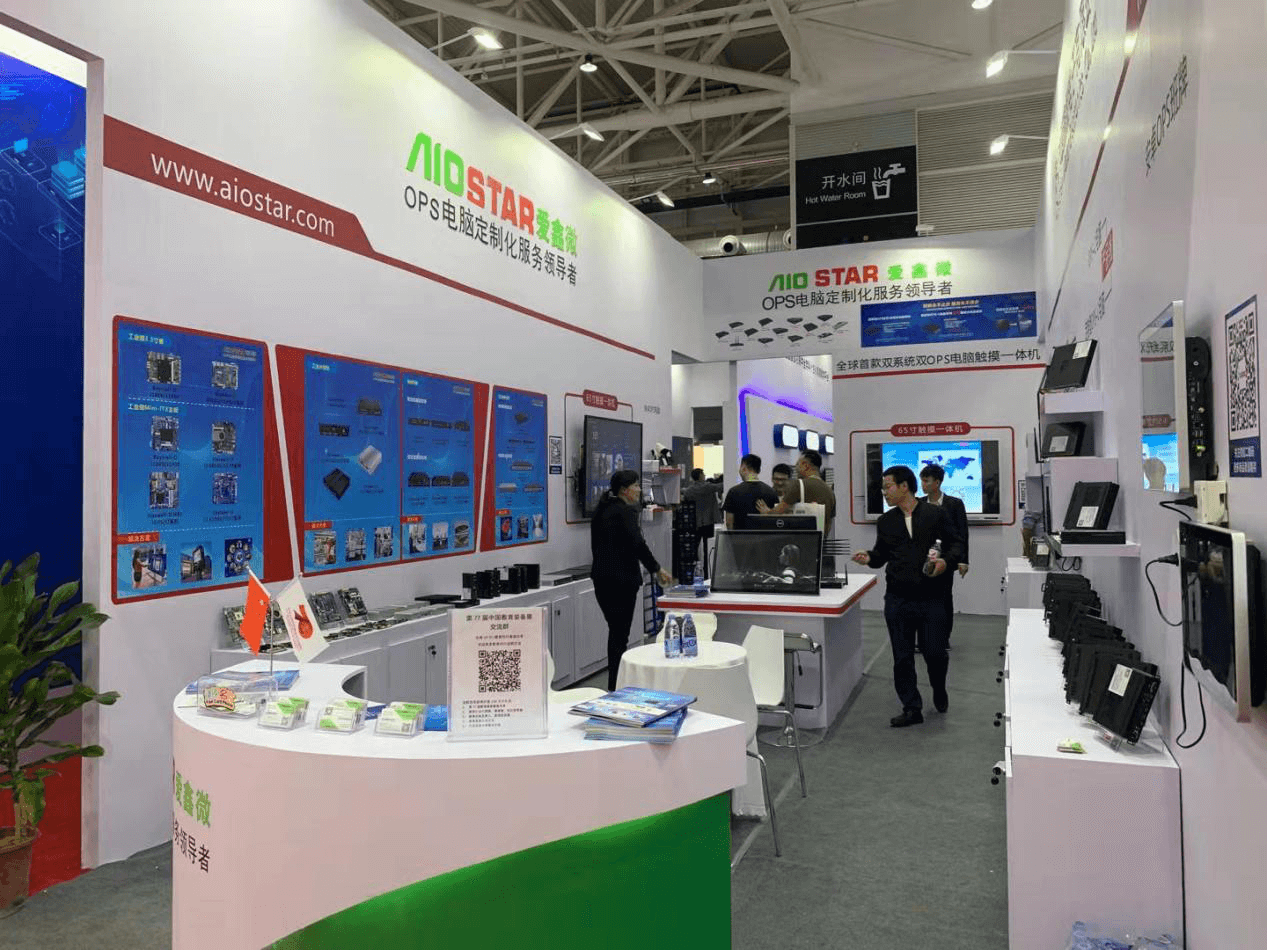 The exhibition ended altogether will last for three days, thank you explore and guide the audience to visit the exhibition booth N2015 in the three days , . Those who have not been able to attend the exhibition can follow the QR code below to learn more about the product.